The Kimbercote Centre is designed for youth to explore and learn about nature. The 100 acre facility is situated in the beautiful Beaver Valley of the Niagara Escarpment lands complete with trails and plenty of spaces for outdoor education. The centre gives youth a chance to learn about the local ecosystem, recharge through natural play and learn about traditional customs from resident Elders and Medicine men.
We are excited to partner with the Kimbercote Centre to expand their ability to teach youth about Indigenous traditions and enhance their natural connection through new landscape features. With the help of Abby Stek, Glenn Trivet, Peter Dunbar and Jim Collis, we are proud to display our vision and design for the medicine wheel outdoor classroom and garden. This will give further opportunity for Indigenous elders to explain their history and actively engage youth in traditional ceremony demonstrations. The garden surrounding the circular space will be complete with plant species that represent the medicine wheel coloration, are used as part of the customary ceremonies and are native species to the area.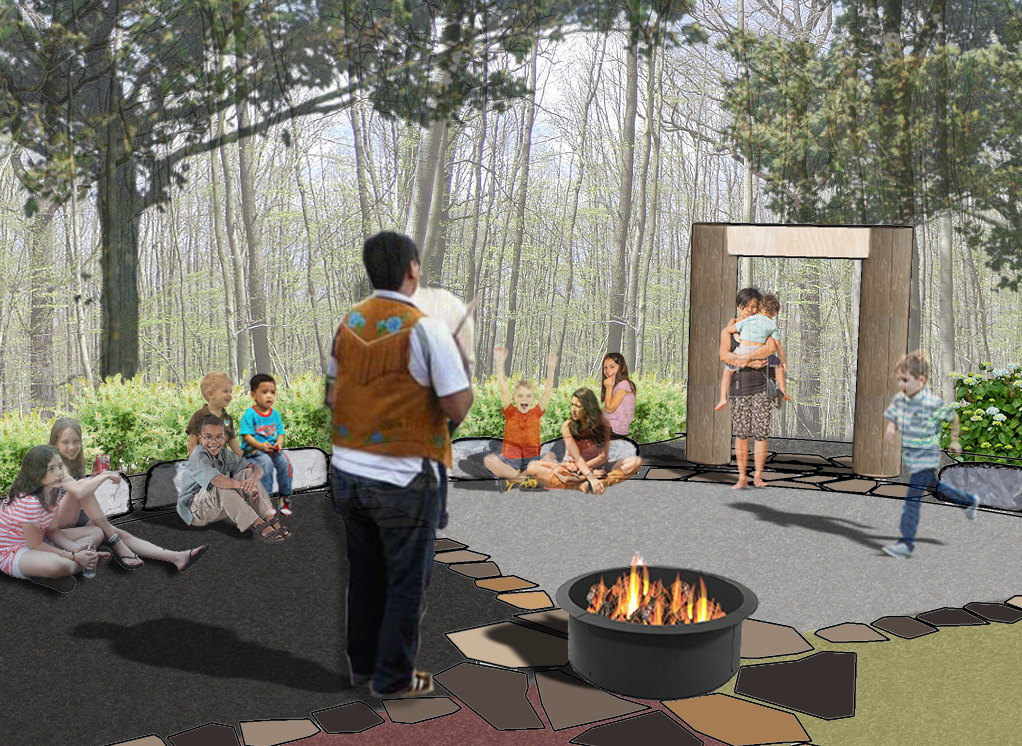 Now with this beautiful summer weather, the construction phase is in full swing and Peter and Jim have taken the vision from paper and begun creating this beautiful space nestled in the forest. We are thankful to be part of this influential project and glad to help educate youth about Indigenous traditions and the natural environment.