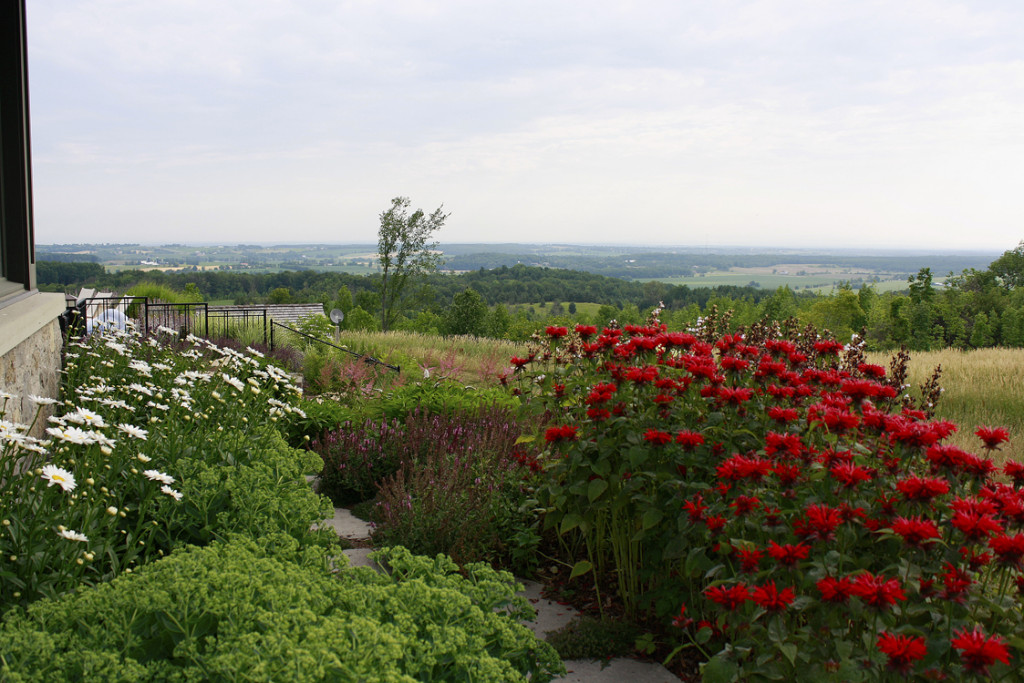 Growing up in rural Ontario planted the seed for what was to become a lifestyle and career firmly rooted in the great outdoors. Ian's love of plants started at an early age.  As a kid he propagated and sold African violets from his parents' basement, tended tropical plants in a local greenhouse and potted up thousands of bare root seedlings at a large neighbourhood garden centre. He is co-owner of Not So Hollow Farm, a native plant nursery since 2003 along with his wife Viki.
It was a natural progression to choose a green career and education. In 1976, at the age of 17, Ian started Enviroscape Inc. with his older brother Craig (B.Sc. Horticulture, Guelph) focusing on landscape design and construction. A few years later, he obtained a Bachelor of Landscape Architecture degree (BLA) at the University of Toronto while operating Enviroscape Inc. with his brother. Ian continued to hone his practical and design skills while learning from trusted mentors.
In the early 1980's while based in Toronto, Ian and Craig ran Enviroscape Inc. for over 20 years. They successfully built a portfolio of projects varying greatly in scope and scale all over the GTA and southern Ontario. In 2000, Craig retired from the business and Ian left city life returning to the countryside fulltime, to live, work and play. The family weekend farm property in Mulmur Ontario became the headquarters for Enviroscape Inc. which has now been in operation for over 45 years. Ian's vast experience in design, implementation, and project management, along with a continuing desire to expand his knowledge of current practices, innovations and sustainable solutions has kept him on top of his game.
Re-imagining the existing elements of a given location and harnessing its natural attributes to maximize potential is one of Ian's greatest strengths. He continues to work together with a team of trusted, skilled and devoted local tradespeople and consultants to realize his creativity.
Ian can be reached at:
idpayne@enviroscape.on.ca
705-466-6290.
www.enviroscape.on.ca